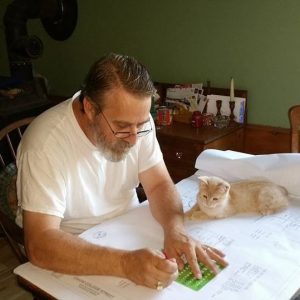 4Security is a family run business with electrical licenses in both Massachusetts and Vermont. The founder of 4Security, David McKinnon, has been a fire and security technician since 1979. David holds his Journeyman's electrical license in the State of Vermont since 1982, and is grandfathered into the "Systems Contractors' and Systems Technicians' License" (C & D). 
Mr. McKinnon has been a certified instructor since the inception of the education requirement, instituted in the early 90's. He was one of many first instructors who had taught at the Convention Center in Springfield, MA. 
4Security frequently teaches 15-hour Code Classes in coordination with the Massachusetts Electrical Contractors Association.
Mr. McKinnon and his sons, John and Clark, look forward to working with you. 
If you would like to reach out to 4Security, please click here.