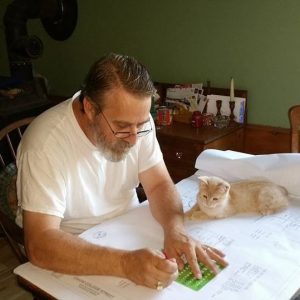 We are a family run business with electrical licenses in both Massachusetts and Vermont. The founder of 4Security, David McKinnon, has been a Fire and Security Technician since 1979. David holds his Journeyman's electrical license in the State of Vermont since 1982, and holds a Systems Contractors and Systems Technicians License" (C & D) in the Commonwealth of Massachusetts. 
Mr. McKinnon is a Board Certified Instructor, of the electrical and fire alarm code since 1992. He is one of first instructors, who had taught the C & D licensees at the Convention Center in Springfield, MA. 
Mr. McKinnon frequently teaches both the 8-hour classes in Vermont and the 15-hour Code Classes in Massachusetts. Recently we have been asked to teach C & D classes with the Massachusetts Electrical Contractors Association.
.
Mr. McKinnon and his sons, John and Clark, look forward to working with you. 
If you would like to reach out to 4Security, please click here.